Cleaner
All-in-One Cleaning Tool
Advanced PC Cleanup will make work easier for you as it combines multiple tasks of cleaning different sections under one roof. It shows you the space taken up by unwanted files. You can clean all the junk, temporary and the files in Recycle Bin at once. It also removes the invalid registry entries to improve system performance.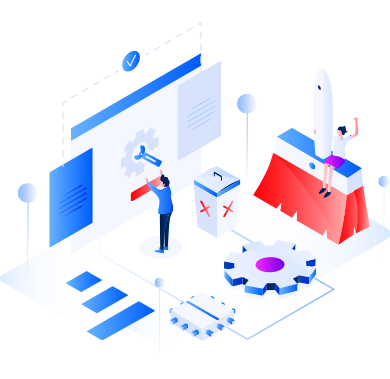 One Click Care
Relax and rely on one button to clean your PC
Advanced PC Cleanup's One-Click Care stays true to its name and recovers storage space on your PC by removing all junk at once. Scan Summary shows space taken by unnecessary files & 'Clean Now' button deletes them all.
Junk Cleaner
Clean user and system cache
User created cache files and system cache can take a lot of storage space on your PC. In time, this clutters the storage and messes with your PC performance. Junk Cleaner ensures that PC is free from all such files.
Temporary Files Cleaner
Say goodbye to unnecessary files
While several operations take place on your system, a large number of temporary files are created, which unnecessarily takes space. This feature will remove all temporary files and retrieves precious space on your PC.
Trash Cleaner
Get rid of files in Recycle bin
Trash files present in Recycle Bin are still a part of the hard disk storage. A lot of time, recycled files might go unnoticed and eventually occupy space. Advanced PC Cleanup will clear out files from Recycle Bin in no time.
Invalid Registry Cleaner
Registry cleaning - fast, safe and secure!
To make sure your PC functions well, you need to remove invalid Windows Registry entries. Deleting Registry entries comes as an easy task with Advanced PC Cleanup. It scans and takes out all of them in one click.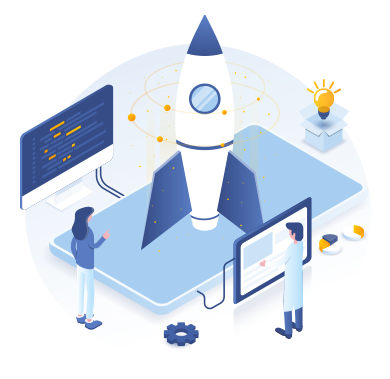 Manager
Optimize your PC and enhance its productivity
Startup Manager feature resolves your issues which are hindering the desired performance of the computer. Whether you want to remove unwanted startup items, uninstall useless apps or remove old downloads, Advanced PC Cleanup can do it all. You can disable unwanted startup items and uninstall apps to improve PC speed and recover storage space.
Startup Manager
Manage Startup Apps
Advanced PC Cleanup shows you a list of Startup apps which launches, each time your PC boots. You can disable all the unwanted Startup items except a few programs which are required for your PC to boot.
Uninstall Apps
Recover wasted disk space on PC
With time, we keep installing apps on our PC, out of which only a few are used regularly. All these unused apps occupy storage space and with Advanced PC Cleanup, you can remove them from the list.
Old Downloads
Delete the redundant old files
PC contains a number of old downloads. Advanced PC Cleanup will show you all the files in a list which are sitting idle on your system. Select from the list of unused files and delete them to recover storage space.
Security
Secure & erase your online tracks
Advanced PC Cleanup protects your PC from adware, malware, ransomware and other PUP threats. The system can be inflicted by any kind of malicious file or program. The tool safeguards your PC from harmful effects and potential damage causing malware. Online services tracking your Internet activity pose a threat and therefore this tool wipes out all personal information saved on websites.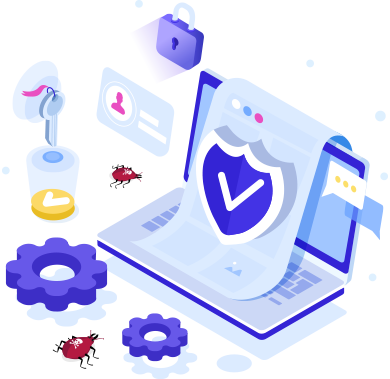 Malware Protection
Remove Malicious Threats
The scan shows all the malware, adware, ransomware and PUPs present in your system. Advanced PC Cleanup removes all of the malicious files present on your PC and saves your data from being infected or corrupted.
Erase your online tracks
Remove information saved online
Keeping personal information stored on your browser is not safe as it can be easily obtained by cybercriminals. Advanced PC Cleanup scans and keeps track of passwords and other information stored, and you can clear them all.